With the increasing pace of technological and social change taking place in our lives, we at VinTank strive to provide our users with the best tools to stay ahead of the curve. To maintain that goal, we come across many great articles and resources that we use to keep our bearing. Every week we will share the best from both inside and outside of our industry. We would love to hear your thoughts or questions as to how we can help put these ideas to work for you.
The age of context: Robert Scoble explains how technology [including VinTank @21:30] helps us make sense of the world
While Rackspace's Robert Scoble turned many heads at The Next Web Conference Europe last month due to the Google Glass unit he wore everywhere, but Glass is just part of a trend he joined us to discuss in his keynote talk.
From wearable computers like Glass and the Memoto camera to indoor positioning devices and the explosion in new sensors and database technologies to help us make sense of it all, Scoble took us on a rollercoaster ride through how technology is rapidly becoming more contextual. Read more…
VinTank's Twist
CONTEXT is king and helping you find customers that like your product or helping you better understand your customers when they are at your winery is the future. There is nothing more exciting to us than delivering context whenever you engage with a customer. Imagine knowing how many times a person has talked about cabernet the minute they use Foursquare to check into your winery? Or how many times they've mentioned your brand when ever they take an Instagram picture at your location? Or if they enter the valley and have talked about your brand on social media in the past. This is the future and it's here now. Give us a call to learn more.
The First Mile: The Broken Link of Social Media Customer Service
For all that social media is doing to change business for the better, it's not yet enough. Interview any executive and ask them what their priority business goals are for 2013 and I'm sure you'll see some element of customer-centricity on the list. Yet the challenge that exists for any organization trying to get closer to customers lies in the definition of customer-centricity. If getting closer to customers is a key objective, why do many businesses neglect the first mile of customer experience? Sure products and services count for almost everything. But if and when a customer has a question, wishes to share ideas or provide feedback, or needs help, why is it often the beginning of buyer's remorse or resentment? Read more…
VinTank's Twist
Enter social media and VinTank. As Brian mentions, "Customers no longer require a "hotline" to express sentiment nor do they need approval to do so. Everyday people express themselves through every channel possible. Thanks to Twitter, Facebook, YouTube, Yelp, blogs, Foursquare and a myriad of other social networks, customers now possess the ability to share their experiences and affect the impressions and ultimately decisions of an unprecedented number of peers each and every day".
As our CEO Paul Mabray says constantly, you don't have to respond but you need to listen to your customers. Whether it be on Facebook, Twitter, Tumblr, Foursquare, Instagram, Google+, Flickr, Cellartracker, Wine log, Drync or many other places we monitor for you. VinTank is built to help you bring all customer comments directly to you. We want to save you time and find what no one could possible search for manually and the new VinTank does this even more efficiently.
No Slowing the Winery Direct Shipping Movement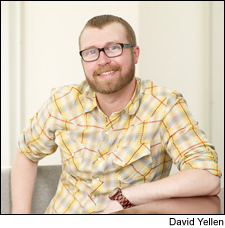 The numbers are in and, as expected, 2012 was another banner year for winery direct-to-consumer shipping. American wineries shipped nearly 3.2 million cases of wine directly to consumers' front doors in 2012, at a value of $1.46 billion.
That's a 7.7 percent increase in volume and a 10 percent increase in value over 2011. Not only are Americans buying more wine straight from the cellar, we're buying more expensive wine-at an average price of $38.42 per bottle, up from $37.63 in 2011 and $36.56 in 2010. Read More…
VinTank's Twist
These figures are great news for wine lovers and the wine industry. With more choice than ever before, Americans are using the opportunity to buy more wine then ever. The questions remains, how do companies influence buyers to choose their brand amongst a sea of choice? Wine buying habits are changing and the tools that customers are using to inform their purchasing decisions are changing. Wine customers are turning to the web to learn about and purchase their wine. Our platform brings these customers to you and you to customer.
Digital future for wine sales: Vinexpo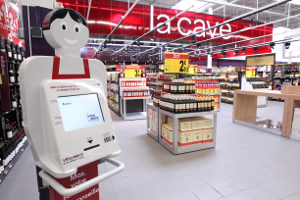 Wine buying in the future will be an interactive world of mobile apps, virtual sommeliers and tweeting winemakers, according to new research.
Digital technology is driving a sea change in the way retailers engage with wine drinkers, said the Chief Operating Officer of research group Wine Intelligence, Richard Halstead. Speaking at a briefing hosted by trade show Vinexpo, Halstead highlighted several techniques already being used by retailers around the world.
These include 'Max le Sommelier', who is navigating shoppers through mind-boggling wine aisles in French hypermarkets, and an initiative in Total Wine & More stores in the US, which allows drinkers to tweet live with a winemaker and view live link-ups to vineyards on screens. Mobile phone apps and social media are also set to become much bigger tools for helping wine drinkers to decipher which bottle to pick. Read more…
VinTank's Twist
Again, there is no doubt that digital is changing the landscape of consumer choice. While the specific social network or app that users turn to can change, the one thing that will stay constant is the direction. We now live in a world where there is a smart phone that is the gateway to the internet in our pocket. Our access to information and commerce is greater than ever before in history. To ensure you are successful, it is time we as an industry spend time and resources to learn and power our business digitally. Social media and e-commerce are two of the key cornerstones of this brave new world.
Thanks for reading our weekly insight post. Watch this space every week for more Social Media Resources with a VinTank Twist. If you would like to learn more about how we can help you put these resources to use please contact us.